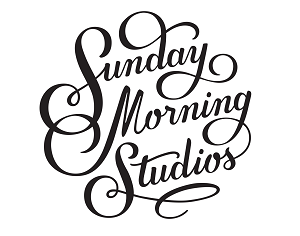 Testimonials
We wish there's a bigger word for THANK YOU to express how grateful we are to all those who believe and trust us. We have the most fulfilling job. To receive words that melt our hearts is a huge bonus! Here are some:

Our wedding wouldn't have been the same if you guys were not part of it. From the prenup shoot, to the church, and to the reception, you guys captured it all. It seemed as if you guys have known us from the very beginning of our journey (13yrs to be exact) You made things seem so simple and effortless, but with amazing, personal results! And to think that you also had to work with two super hyper (and sometimes cranky) kids. Thank u sooooo much! Not just for our beautiful pictures, but also for being our family's official photography team! (4 weddings to be exact!)
We'll definitely see you guys at our next big event! – Rhonan & Rain

Sunday Morning Studios covered my cousin's wedding about 2 years ago. Looking through their pictures,
I was mesmerized on how everything turned out. It was so light and full of heart. 
When we're planning our church wedding, I was browsing through their pictures again. And then I realized, this is what we want.
Pictures that are fun, warm, and heartfelt. Having everything planned overseas, we've put all our trust with Aaron and Belle even before we met them. And thankfully, they didn't fail us. 
We met each other personally on the day of our prenup photoshoot and instantly, we clicked! The aura that they gave was so calming and makes you feel at ease, that everything will work out well. And, it did. It was more than what we wished for. Especially on our big day.
I was speechless when I saw the pictures. Everything was beautiful. Everything was perfect.
We can never imagine anyone else to cover that day better than Sunday Morning Studios team. 
To all the couples out there, you can never go wrong with this team.
They will go way and beyond to help you look and feel good on your prenup and wedding days. 
Again, Aaron, Belle, and the rest of the team, thank you so much from the bottom of our hearts!
We wish to see you again on our next vacation. – Bern & Andrei

Booking Sunday Morning Studios was the easiest part of the whole wedding planning. We were looking through tons of portfolios
and their work really stood out. They had consistency and warmth in their photos that immediately struck a chord in us.
Belle is a sweetheart, she has the most angelic voice when giving directions but has real commanding presence. I'm not used to having my photo taken yet she eased me into it, in a calm and reassuring way. Instead of making me do awkward poses,
she would tell me to think that Ryan is in front of me and snap! The perfect shot is taken.
Ron gives off the happiest vibe. He always has a smiling face when he takes his shot that makes you smile as well. He also takes the coolest party shots with a trick he does with his camera that gives movement to a still image. Really awesome.
More than the technical aspect, Belle and Ron cared. For me, that exceeds everything else. Thank you Sunday Morning Studios for being part of our wedding. May you bring more happy smiles to more couples through the way you make us feel like we're long time friends. – Meg (& Ryan) 

I personally saw Sunday Morning Studios' professionalism and work quality at a good friend's wedding 4 years ago. I told myself that they will surely be the one covering my future wedding. Fast forward to 2016, two days after I got engaged, I immediately contacted them and hoped that they will be available on our preferred wedding date. I guess we are that lucky …we got them! Sunday Morning (Studios) was meant for us!
We love everything .. as in e-v-e-r-y-t-h-i-n-g about Sunday Morning Studios! From email coordination to contract signing to a fun pre-wedding shoot, wedding coverage, SDE..oh the SDE!! And post wedding photo product delivery. These are all because of Belle and Aaron's
bubbly and positive demeanor and professionalism. They both became our friends too!
So for those looking for a team to cover your wedding, trust me,
trust us all Sunday Morning Studios' friends/clients, book them NOW! – Gabe & Blessing

You are a wonderful team. Faye and I honestly believe that you will only continue to get better and better. Because passion in what you do cannot be taught. It is something that you feel. We felt your work. We enjoyed every bit of time we had with you guys. It is truly an honor. Best part is we've become friends. So thank you guys. All the best. -Arel & Faye

We did not have a bridal car during the wedding and used my brother's car to drive me from the hotel to the church, and I remember asking Aaron if he could drive me to the church entrance, because my brother already needed to line up for entourage. Aaron did not hesitate for a second, got the keys from my brother, placed the camera on the passenger seat and drove me to the church entrance. He got down, opened the door, gave me a smile and asked me to come down so he could start taking photos. This is the level of service that you can expect from Aaron and Belle,
Service That Is All Heart. They were all smiles throughout the day, no complains, no hesitations.
Belle even got my father to smile for the camera, which is almost close to impossible.
It was a very light and fun wedding, maybe because our suppliers were also fun to be with. We strongly recommend Sunday Morning Studios to couples. You only get married once (I hope) so make sure you have the best wedding photographers to capture every moment. -Nika & Anton

When I first heard the name "Sunday Morning", it immediately brought me an image of waking up slowly with a smile on my face, with the warm and soft sunlight coming through my window. The vibe is relaxed and gentle, which puts me in the right mood and mindset for the day.
True to their name, this is exactly how Belle and Ron, the lead photographers of Sunday Morning studios are –
They keep you calm, smiling, and make you feel that it's going to be a great day.
I had no idea how I'd feel on my wedding day until it came. There were just so much things happening simultaneously, and a lot to think of, that you can get overwhelmed if you're not used to events revolving around you. And that's why it is so important to choose a team who will calm your nerves, knows what to do, and bring out the best in you (both in spirit and in form). The day flies by so quickly, but how you feel and how it manifests in your wedding photographs stays with you forever.
My wife and I chose Sunday Morning Studios because their Photography style was aligned with our own vision for the wedding – warm, natural, vibrant, and happy. But upon meeting them in person, we learned that this look & feel didn't just come out of their photographs, but from themselves.
We truly appreciate that they took time to know more about us, hear our story, and were very pro-active in reaching out to our video team and collaborate with them. This was one of the reasons why both of them produced really great output. It was about working together and helping each other bring out the best for the couple (rather than see each other as competition).
Thank you Belle and Ron for being part of our special day, and capturing its most beautiful moments to last a lifetime.
We are truly blessed to have met you both and inspired us with the way you are.
All the best to Sunday Morning Studios! -Ryan (& Meg)


Thank you much for the lovely photos. We couldn't be more grateful.  YOU GUYS ARE AWESOME! You make the couple and the whole family at ease during shoots. Yun ung tingin namen na pinakaimportant kaya maganda photos.<3
PS: my whole family loves both of you too!! -Gab & Thea

Guys, thank you for a job well done! Really good stuff! Belle, Aaron, and team, thanks for being patient. We really felt it wasn't just a job for you. It's really about capturing the moments. Especially even after the program ended. -Kevin & Arianne

Thanks for your services during our wedding day. Your photos were beautiful! And you made us feel comfortable all through out.
Great team you have. -Pat & Niel

We are so blessed to have friends cover our event. 
Best decision everrrrrr!!!! Thank you Sunday Morning Studios for capturing priceless moments from our wedding yesterday! We love you Anabelle and Aaron, and your entireeee team! -Lawrence & Rizel

Congratulations, Anabelle and Aaron!!! So proud of you two!!! Can't agree enough that Sunday Morning Studios puts quality as top priority! After a total of 3 photo shoots (and counting) with you guys, we can honestly say that you never disappoint. May God continue to bless you two! -Alex & Gina

I wanna start off by saying what a pleasure it was to have Anabelle, Aaron, and the rest of the Sunday Morning Studios team, shoot our wedding day. They were very professional, courteous, and had a way of truly capturing the moments in our photos. They were even patient enough to deal with my husband who hates getting his photos taken. With that being said, even my husband was extremely happy how it turned out. It was also a breeze getting in touch with them after the wedding especially because we live overseas. I went through a lot of photographers and saw all their rates & packages. We ultimately decided on choosing Sunday Morning Studios because they have reasonable rates with an excellent portfolio to showcase. We don't regret it for one second! We would highly  recommend choosing them for your big day! -Ryan & Bianca

Thank you again to the whole team for the good job on our prenup and wedding. Genius kayo! We are very lucky na kayo ang nagcover samen. Hope to see you next time. Sana ay hindi na business! -Darwin & Mau

The photos are Amazing! thank you so much for capturing the best day of my life. – Martin & Lee

We are gushing over these BEAUTIFUL photos! Thank you so much 
Anabelle 

and 

Aaron

 of 

Sunday Morning Studios

 for capturing us at our best and for making me look like an elegant bride even though I totally wasn't. You guys were very professional and did such an amazing job. Two thumbs up, five stars and A+++ for you and your team! – Yvette (& Victor)

I smile, I laugh and I cry when I look at your shots. You made me relive the moments again. That was indeed a job well done, Sunday Morning Studios! God bless you more, guys! -Raschelle (& AJ)

No regrets with your team! You put love in everything you do! You made us feel comfortable in between shoot plus factor ang naggagandahan at nag-gwagwapuhang mga staff! 
God bless your team! Soooo happy. You guys are the best!!! Overloaded happiness bursting in our hearts! #ProudandHappySundayMorningBride 
-Lalaine (& Mervin)

Thank you Aaron, Anabelle and team for capturing our special day in that natural, beautiful way that is uniquely your own! We are blessed by your talent and friendship, and we truly believe it was God who led us to you! :) Alex and I hope to see you again soon. :) –Gina & Alex

Cant' wait to see the shots! Thank you to you guys too! Can't imagine doing all that with another team! Thanks for making it easy! – Teresa & Cezar

Hi Belle and Aaron. Still in cloud 9 sa wedding namin. Just wanted to thank you for your exceptional service!!! My friends are asking me about your services, and with confidence, sinasabi ko talaga sa kanila na wala silang pagsisihan sa inyo. Thank you so much!!!!! -Love, Jaime & Aizel

Yay! Thank you to both of you too! We enjoyed the fun, non-restricted and all smiles shoot! Love the outcome! Kilig! – (Louie) & Leigh

Greetings from Coron, Palawan. You made our day! We're happy and blessed to have your team as our photographer. You captured our hearts!
We love you! –Francis & Lyka

To Mabel, Aaron and Team: Thank you so much for such an amazing photography during our wedding!  We felt really at ease during the photo sessions (and marami silang natutunang tricks to make me smile more for the camera, haha) I am especially grateful of you guys being mindful of my pregnancy and making sure I was comfortable enough throughout. -Molyn (& Melvin) 

I'm speechless. The photos are so beautiful. :') The sense of pride and euphoria envelope me every time I look at them- they just make me want to cry. :) These photos will always remind me of the love I have for Lem and my family and how happy I felt that day.
Thank you for doing such a great job. I will never forget Sunday Morning Studios. :) –Tata (& Lem)

Got the pics! The pictures are just so amazing! Thank you, thank you! Browsing the pics now.
You and your team will go far for sure. Seriously. All the best! -Lois (& Ronel)

Dear Aaron and Anabelle, we want to thank you for capturing our wedding day so beautifully.  It was so great to have you there to capture it all for us. Our photos will be a lasting reminder of how special the day was and how wonderful it was to work with you. All the best and we'll be highly recommending you guys to all our friends – hopefully we will see you again! God bless! Love, Stan and Enkei – Stan & Enkei

Sobrang thank you sa team niyo yesterday. Ang gaan niyo makasama sa wedding day namin.
Di pa rin ako maka-move on. Nakailang ulit na ko kaka-replay sa slideshow. Andami ring nagsasabi na maganda talaga yung mga kuha niyo.
You guys are really amazing! -Ava (& Allan)

Looking at your photos wants me to get married all over again. Seriously!! -Dianne (& John)

Dear Anabelle and Aaron, Thank you so much for capturing the magic of our day in your beautiful pictures. We're so happy we found you guys! Your shots made everything look wonderful. Thank you also for featuring us on your website! Looking forward to the book! –Javy & Cha

Thank you so much, Anabelle and Aaron! You and your team are so talented!!  Thanks for capturing our special day and immortalizing all the efforts of everyone who helped make this day a unique and unforgettable one. I'm so happy I found you! – Guia (& Ken)

With our young and talented photographers, Anabelle & Aaron of Sunday Morning Studios. They must be tired during this time but still smiling. I really love them! I'm not a naturally graceful person and sometimes I look really serious or awkward or even scary in photos when I feel overly-conscious. I'm so thankful with how they helped me feel comfortable and relaxed during the whole time! Thank you talaga. –Cheska (& Dennis)

We would just like to "virtually" express our super thank you from the bottom of our hearts for last night. It was a very stretched evening and we can't imagine our night (literally) without you as part of our support system. For stepping up and going beyond the expectations, we are very grateful.
We really felt that you guys are one of our heroes (plus heroine) for saving our night. Again, our sincerest thank you to each of the member of your team. We can't express much how we are overwhelmed and satisfied that we have you as our supplier.
Mula sa maulang pictorial hanggang sa madilim na kainan — maraming maraming salamat. –Ronel & Lois

I saw the photos you uploaded! Super happy kami ni Lem kasi sobrang ganda! I was teary-eyed when I saw the them because it was as if you've read my mind. It is how I've imagined the photos to turn out- the composition, colours. Basta every single element in the photographs screamed simplicity, elegance, beauty and life- exactly how we describe our wedding. In fact, it went far beyond my expectations. We were really thankful that we got your team. Keep doing what you do best and continue to make other people happy. I know you'll go places. –Tata (& Lem)

Sunday Morning Studios
, thank you for capturing our love for each other in photo. They were amazing. We have been watching the onsite avp non-stop (lss na nga kami sa kanta. Haha!) We've always known we made the right decision with booking you.
-Kim & Sherwin

This prenup shoot was so chill, the fiancé even managed to sleep (multiple times) in between takes! It turned out how we've always imagined it to be.
We knew we should be smiling but we ended up laughing all throughout! It was crazy.
We iced cupcakes (check out 

Sid

's work! haha), played WiiU, basketball, piggybacked, hugged, and had fun!
Most of our poses are actually how we are in normal life — it almost felt like were being shot by paparazzis.
Big thanks to our friends 

Aaron

 & 

Anabelle

 from 

Sunday Morning Studios


& Jo of 

Josephine Ira Roncal Make-up

 for your gift of time & talent. -Melissa & Isidor

Hi Belle and Aaron! Jerry and I would like to thank you for making our BIG day extra special! We enjoyed every moment of it and we really felt at is working with you and your team! Posing and smiling seemed easier to do because we felt so comfortable with you!
More power to your team Sunday Morning Studios!!!! –Jerry & Aira

Anthony, Alon and I had fun working with Sunday Morning Studios and Ms. 

Ten Franco

!!!

It was such a pleasure and joy because of their genuine interest in our story. No unnecessary fancy tricks needed.
We have high respect to these young and dedicated professionals: 

Anabelle

, Aaron and Alyson.

Ang galing. Keep it up. :) Thank you for bearing with our kapaguran yesterday! 
–
Neph & Anthony

One of the best decisions we made was to make you part of our special day. God bless you more and more! -Enkei & Stan